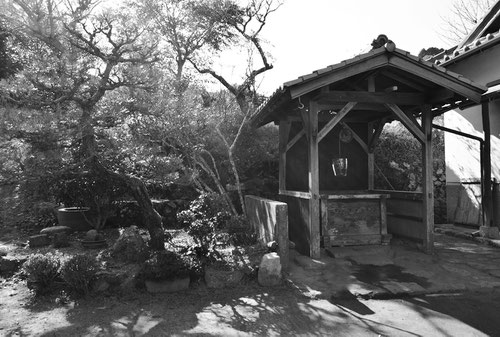 眠る光、水の跡
 Sleeping light, Trace of water
坂口邸敷地内・えべす風呂釜倉庫
Nishinomiya Funasaka  Biennale 2014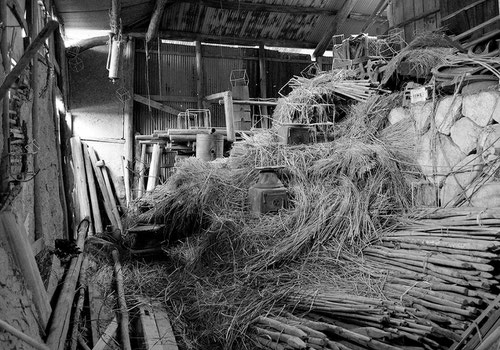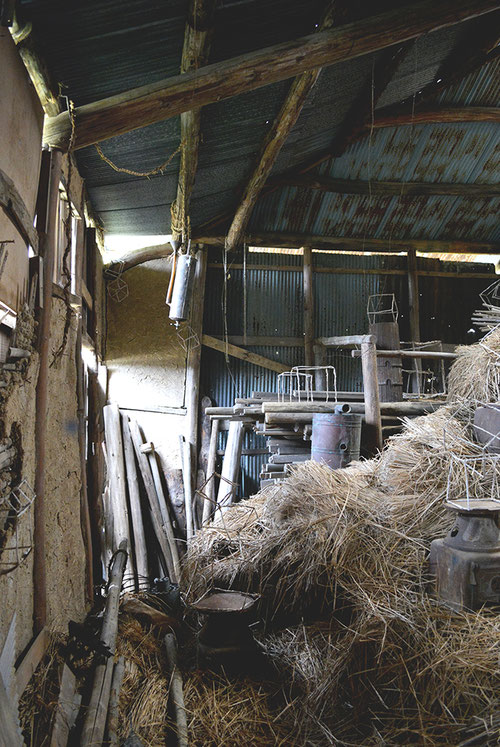 Installation views
photo ; Yuta Maeda
「眠る光、水の跡」
 "Sleeping light, Traces of water"
Installation ; Nishinomiya Funasaka  Biennale  2014
This artwork is inspired by the old well of the house I rented as a work place, and I made it by changing the original plan.
The warehouse of the factory that used to manufacture the bus boiler and the old well that is no longer used, It is a work that contrasts the memories of two places, a cold source and a heat source.
The space structure is based on "Izutsu (The Well)" on the Noh stage. A cube that images 'the well' that is actually used in performance connects the two spaces.
Tsurube (bucket for drawing well water) is made of blown glass,  and from a small hole at the bottom,  drops of water sometimes fall to the surface of the water 16m below. 

Beautiful ripples appeared and disappeared, and as the winter approached, the dripping sound of drops echoed silently. 
And one viewer said, "I'm looking into the bottom of the earth, but it's as if I'm looking up into the universe."