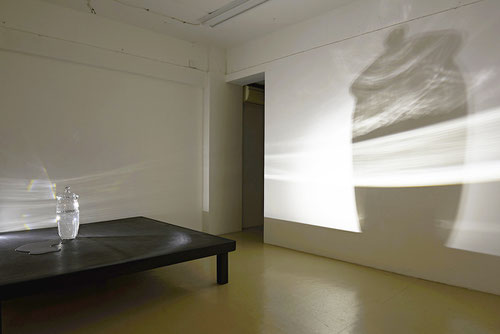 分光法
spectroscopy - dark spectrum
 The White
Tokyo
2017
photo ; Ikuhisa Sawada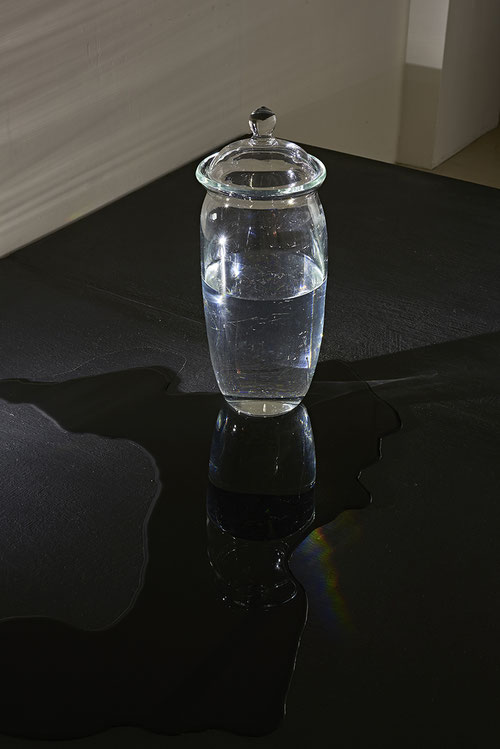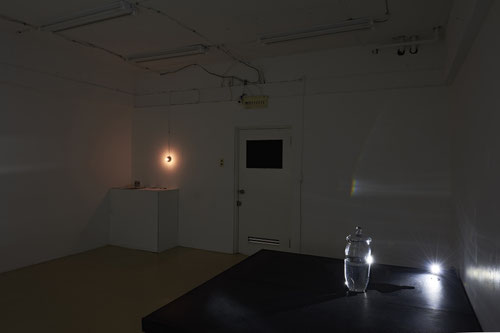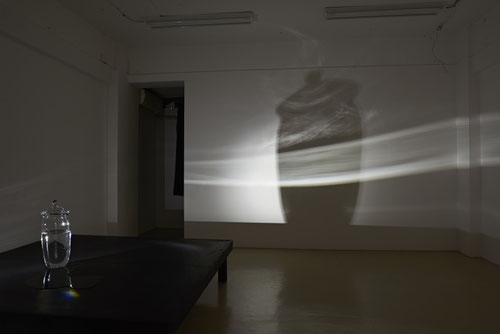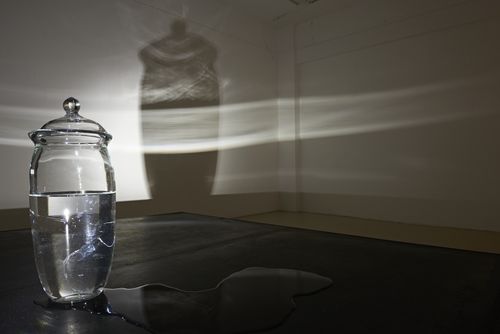 The glassware is made by glassblowing and is inspired by Zushigame, a type of pottery used on a small island in Okinawa.
Water slowly leaks out onto the pedestal from a crack made in the lower part of the glassware and, when light hits, a prism is formed.
In "Hollow water (2016)", created along the river of Mt. Tsukuba,  a "light spectrum" was appeared.
Knowing that this phenomenon is the principle of the "light spectrum" that Goethe explains in "Theory of  colours", I decided to explore the opposite "dark spectrum".
Through the creation of "spectroscopy-dark spectrum", I learned that beautiful colours exist even in closed darkness.
* Zushigame
A decorated urn used to store the bones of one's ancestors.
I saw it at the Okinawa Folklore Museum.
It stored the bones of a married couple together in one urn. (replica)