The white map is made of ammonium nitrate 
(detail) 
video ;  5' 04"
Location ; Beirut(2019) - Yokohama/Chiba(2020)
AZUMATEIPROJECT  #16
Group Show - "VIVIDOR"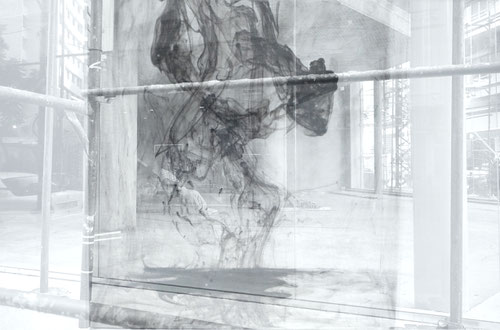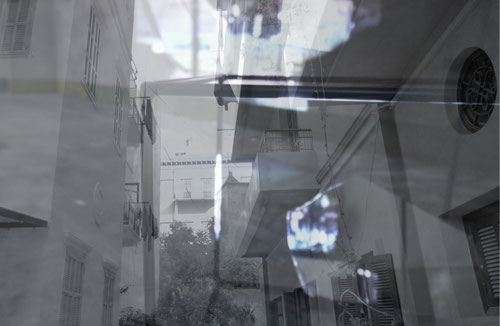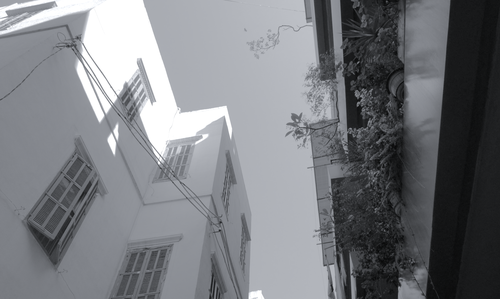 This artwork is composed of the video taken when I visited Beirut in 2019, the record of the exhibition of the video installation in 2020, and the new work made in the atelier.
The new work is made by cracking a jam jar bought in Beirut and then putting ammonium nitrate dissolved in water inside.
Ammonium nitrate leaks from a jam jar placed on a glass plate, and as it dries, an imaginary white map appears. 
The map crystallized beautifully over time.
The video includes an area that was severely damaged by the Beirut Port explosion that occurred in August this year.
The large amount of ammonium nitrate stored in the port is said to be the main cause of the explosion.