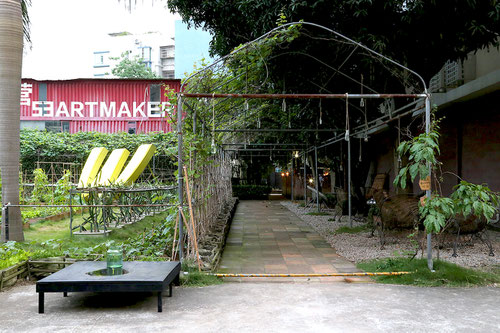 泪壺の涙
53美術館
広州 / 中国
tears in a tear bottle

53 Art Museum
Guangzhou / China
tear bottles, rain of Guangzhou, ash, wood, hemp string, others
2017
photo ; Masaki Kobayashi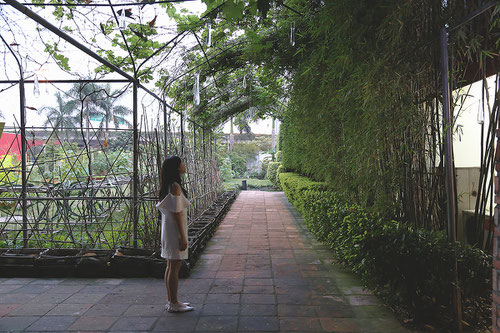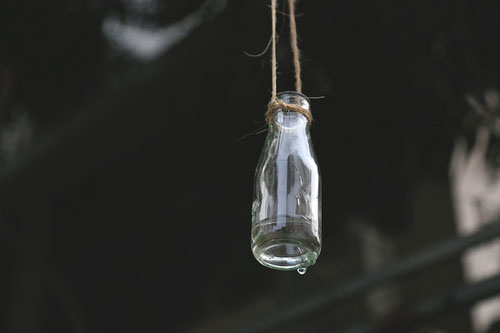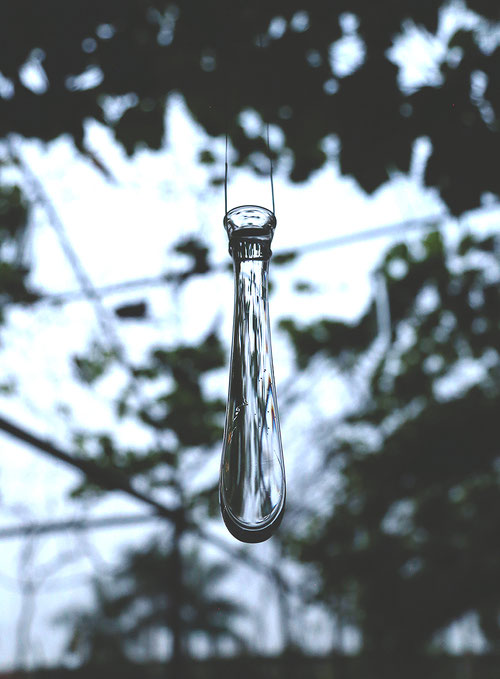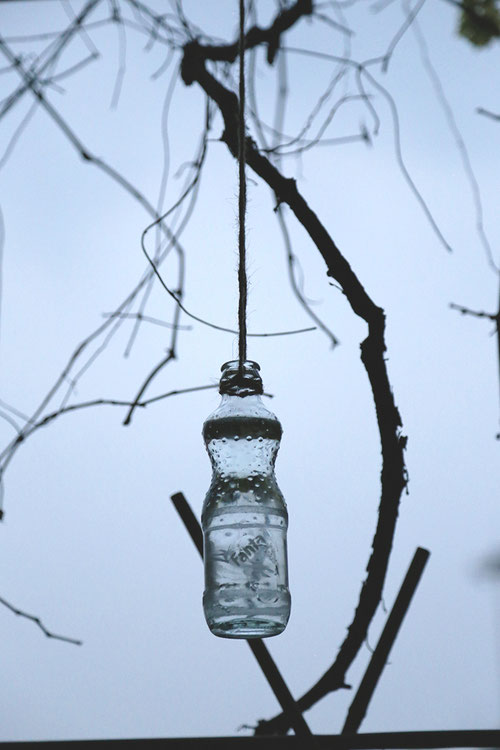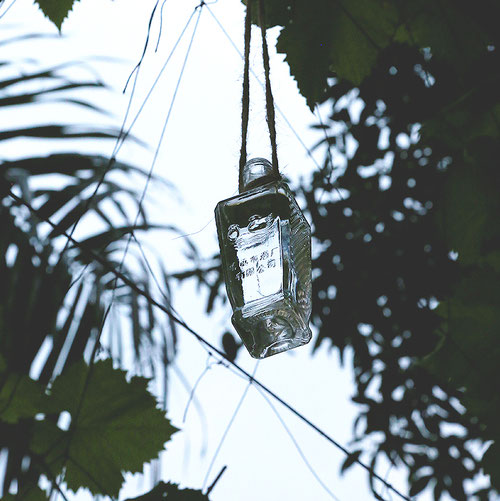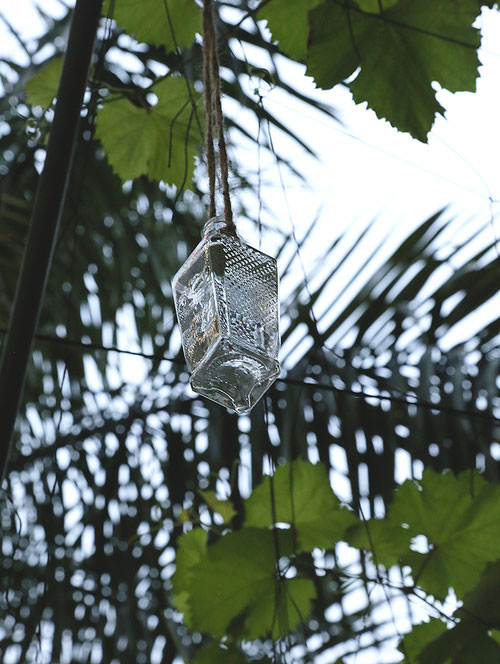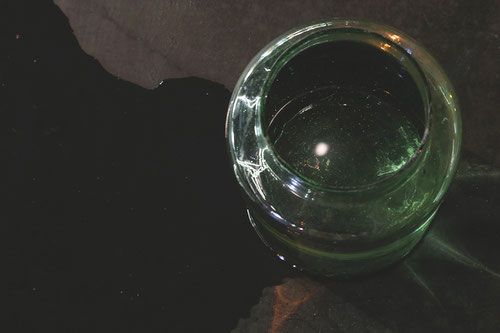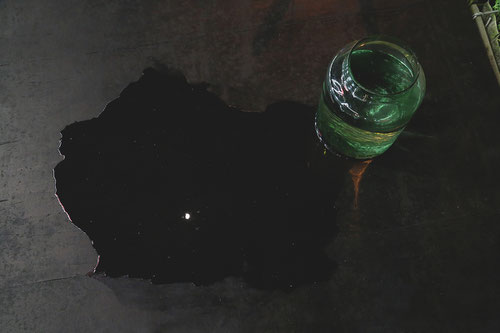 This artwork was created during an art residency in Guangzhou, China.
It was the rainy season and there were occasional heavy thunderstorms that I'd never experienced before.
So I decided to use the rain and waste glass bottles.
I put cracks in the bottles and hung them on an arch arcade outside the museum.
Rain accumulated in the hanging glass bottles, and rain dripped randomly from the cracks.
It's resembled tears, as if the earth was crying.
(Partly brought in glassware made from blown glass from Japan)
The title "tears in a tear bottle" is inspired by an old medicinal practice in Iran that used collected tears to cure diseases.